Automotive Window Tinting
We specialize in many unique ways to give our customers outstanding results that are beneficial for you, as well as your vehicle. With automotive window tinting and headlight/taillight tinting services you are sure to have the desired look for your vehicle. We only use SunTek high performance and quality window films. These films are specially tested and proven to last. Their quality is unmatched by the competition, and we proudly install every one.
Protect Your Vehicle In Style
Privacy: Hide and protect your loved ones, as well as your merchandise!
Cooling: Reduce the overall heat of your car's interior by up to 60%!
Prevent Fading: UV rays overtime will take a toll on your car's upholstery, resulting in cracks or fading. Prevent this now!
Safer Driving: Tired of the glare in the summer? Possibly even the large truck behind you disabling your vision? Avoid this today!
Protect Yourself: Excessive UV rays while driving may be harmful, and can result in skin cancer. Tinting can eliminate up to 99% of these harmful rays!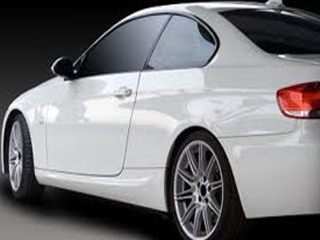 Headlight and Taillight Tinting
Don't waste money on colored bulbs, restore and colorize your existing fixtures
Offering tail/head light tinting, coloring, and restoration. What separates our products from others is that we use a transparent film compared to other translucent ways. Transparent film allows the same light going in to be passed through onto the other side. All of our head/tail light smoking/tinting and coloring provides a sporty, elegant, unique look that is also safe.
We offer two shades of smoked film available for taillights. The light smoke is also ideal for restoring headlights while giving a slightly darkened look. Multiple color options available for headlights including shades of blue, yellow, green, red, and many more.
*Prices starting as low as $99.99 a pair of headlights or taillights*